IBM PS/2 Model 70-386 (8570-E61)
---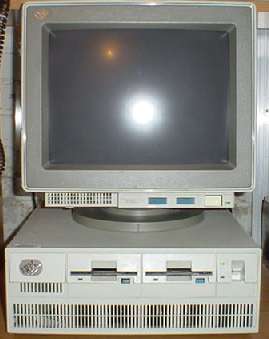 Specs:
Currently runs an IBM Blue Lightening 486DX-2/66 MHz CPU.
Dual 1.44 Floppies
160 MB IBM ESDI/DBA hard disk
3Com 3C529 UTP Lan Card (10MBp/s of course!)
XGA-2 Video (about as good as it gets with Microchannel computers)
16MB RAM total (6MB on planar board, 10MB on Kingston KTM-16000/386 RAMcard)
IBM 8518 Color Monitor
What Am I Doing With It?

Presently, this is the computer I make my bills with. I also use the dual disk drives quite a lot to make copies of diskettes. Finally, now that I have Win32s installed, I use WinImage to extract the images of much of my software to diskette on this system.

This Model 70 is still a very hard working computer.

---
Go Back>